Berford Street - Part 3
Having travelled most of the way south down Berford Street, a glance backward from the corner of George Street shows the commercial centre, largely unchanged since the 1890s. Figure W3A below shows four views over time from this corner. (Note, the top image in Figure W1D shows an 1890s view of this stretch of Berford Street from about the position where the first car appears at the centre of the first image below.)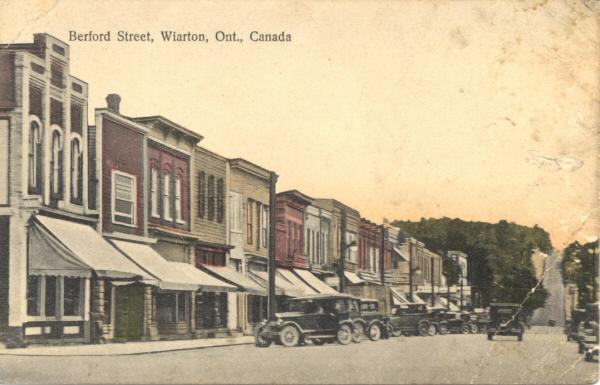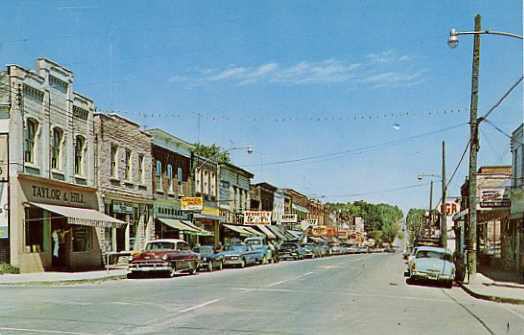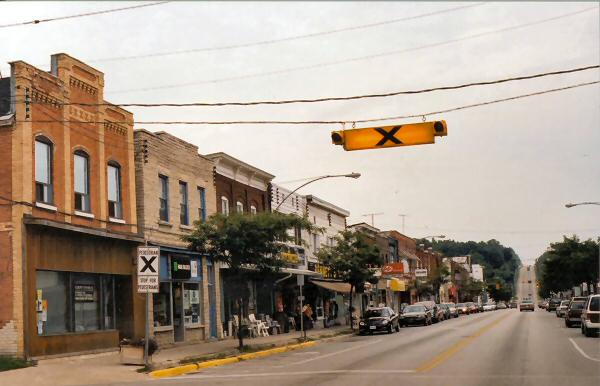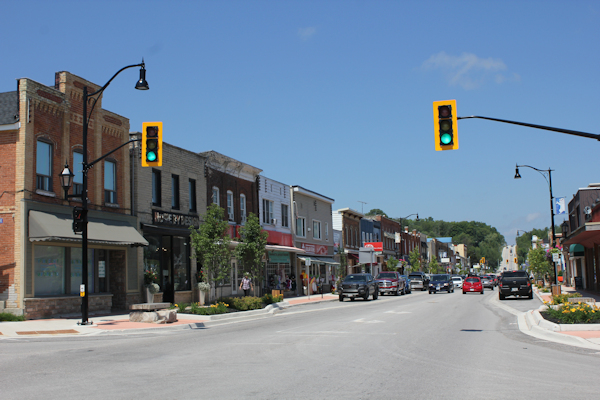 Figure W3A: Berford Street looking north from George St. (c.1930; late 1960s; 2001; 2022).
The top image of Figure W3A shows Berford Street around 1930, after the rock cut had been made at the north end of the street. The increase in automobile traffic is obvious in this photo as diagonal parking spaces were set up to accommodate shoppers. Similar views in the late 1960s, 2001 and 2022 show that most structures remain, but signs, establishments and automobile styles have changed. Retractable canvas entrance awnings have also dimished in use. The reduced grade of the rock cut hill is also noticable versus the top image.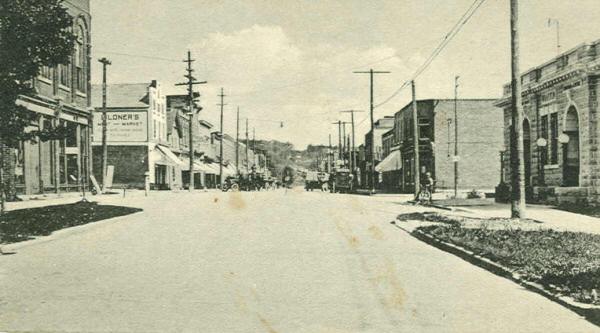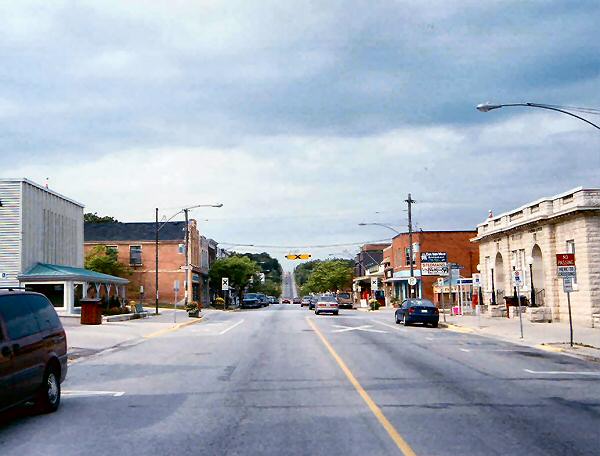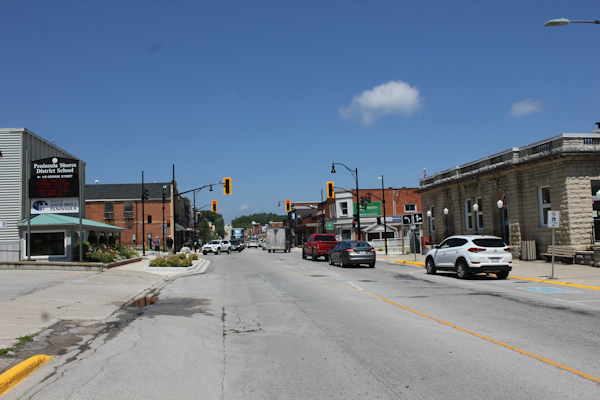 Figure W3B: Berford Street looking north (c.1927; 2004; 2022).
Moving another half block south down Berford Street (still looking north) the top image of Figure W3B shows the streetscape as it appeared in 1927, just before the rock cut was put in at the far end of the street (notice that the trees have already been cleared in prepation for blasting). The newly built post office appears at far right with the original Town Hall at left. The middle and bottom images of Figure 3WB show the same view in 2001 and 2022.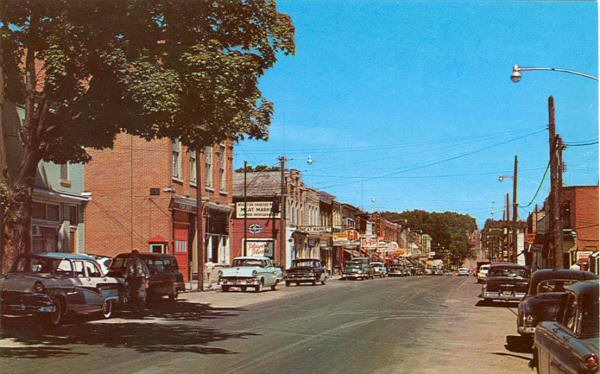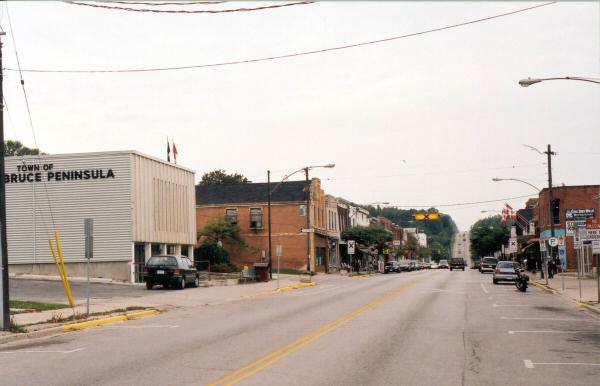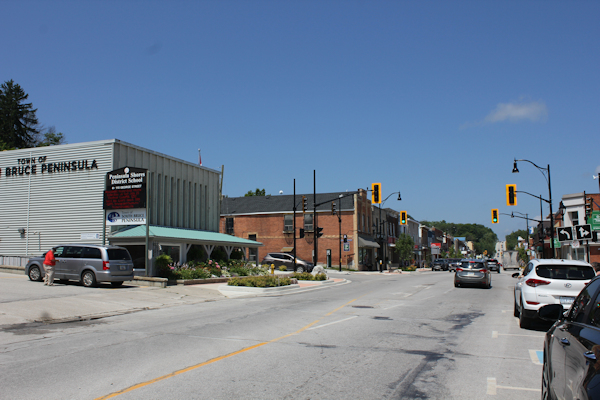 Figure W3C: Berford Street looking north (late 1950's, 2001).
Figure W3C gives three images from a perspective looking more to the west, one from the late 1950s, another from 2004 and a third from 2022. The original Town Hall, built in 1889, is still visible at left in the top image. In the other two images, it has been replaced by its present incarnation, constructed in 1967 after the original Town Hall was gutted by fire.



Postcards From the Bay was launched April 14, 2000

Visit Wiarton.ca