Have you been to Colpoy's Bay or Wiarton?



Hughenden and Whicher's Store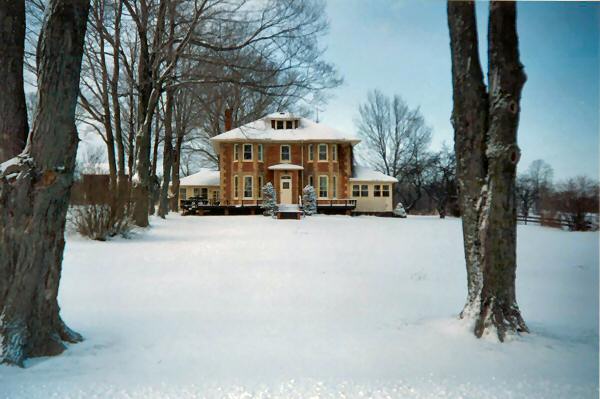 Figure 9A: The Whicher house "Hughenden", built in 1883 by John Wood, has been owned by the Whicher family since 1917. (Photo taken in 1998)
The Whicher family, besides owning the sawmill, also owned the town's general store and lived in the town's largest home. The house, pictured above in Figure 9A, is named Hughenden after the English home of the original owner, Mr. E. A. Carver and was built by John Wood around 1883 (before he built the "Kalbfleisch House").
The Whicher store was built in 1877 by Mr. William Bell and then sold to C.E. Whicher in 1886. After almost 100 years of operation, the store sadly closed its doors in March of 1970 with most of its belongings sold off in a widely publicized auction. The structure still exists and is still owned by a descendant of the Whicher family. It is rented out, at least in part, as a residence. Figure 9B, below, shows the development of the store since the 1880s (top image provided by Sheila Gatise, middle two images are from her book "The Days of the 'Mud Hen'"). The original frame building constructed for William Bell was renovated into a full two-storey brick building by Mr. Whicher. Today, the structure remains much the same as it was in the past, but the yellow brick is painted over in white and the elaborate balcony and patio roof have long since disappeared (with the exception of a small portion on the south side of the building - see Figure 9C, below).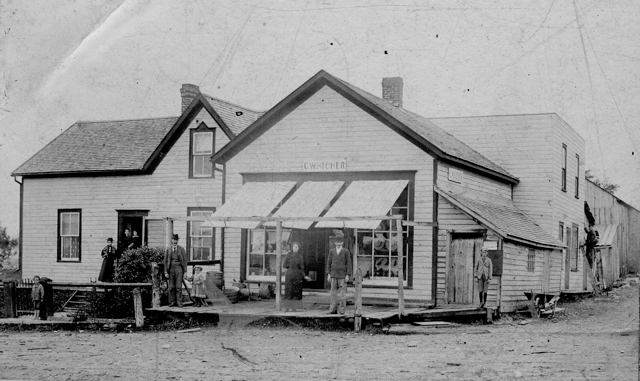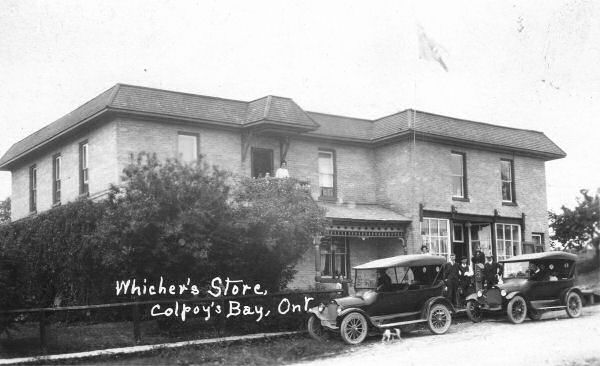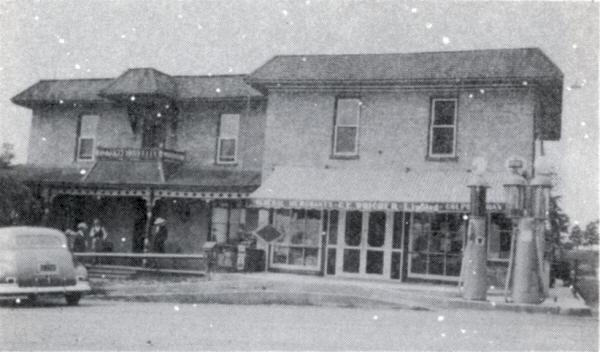 Figure 9B: Whicher's store. (Top taken around 1886; second taken in the late 1920's; third taken in the mid 1940's and bottom taken in 1994).
Figure 9C below shows two identical views looking northward up Albemarle Street of Colpoy's Bay. On the left is the familiar profile of Whicher's store. The top photo was taken in 1926, perhaps to document the fallen tree at left (see the same tree in the town view of Figure 8B). Beyond Whicher's Store is the home that John Wood built in 1871 after he purchased Kribs' Mill. Upon Wood's death in 1890 his daughter Emily and her husband Abraham Frame moved into the house. This is the family from which Frame's Falls take their name. Members of the Frame family resided in this house until the early 1920's. The home was destroyed by fire in 1936. The bottom photo was taken in 2000 and features the home built by Clifford Winch to replace the former Wood/Frame house in 1938.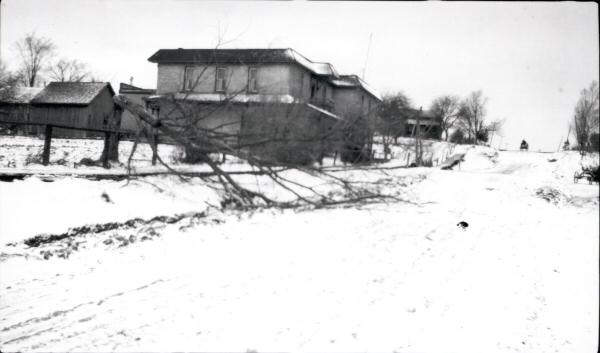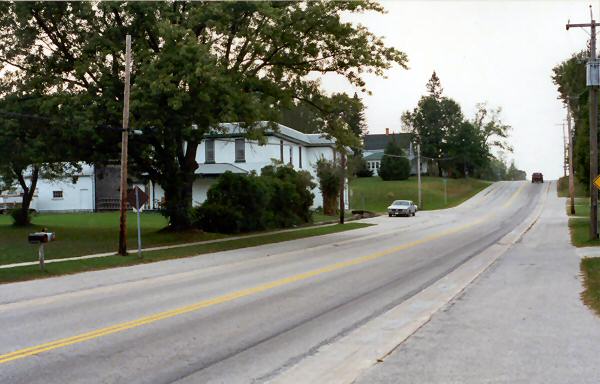 Figure 9C: Albemarle Street in Colpoys Bay (Highway #9) with Whicher's store at left. (Top taken in 1926, bottom taken in 2000).
Postcards From the Bay was launched April 14, 2000

Visit Wiarton.ca





© Copyright 2000 - Christopher R. Graham